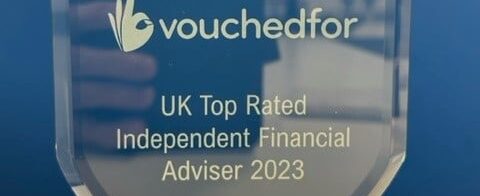 There is undoubtedly a lack of Wealth Management Advisers and financial advisers in the UK today.
Figures show that less than 1 in 10 people currently have a financial adviser. This has created what is known as the "advice gap". A mismatch between clients who need advice and the number of advisers available to help.
This suggests that financial advisors have their pick of new clients. That's not true of course. Advice firms still need to engage in marketing solutions to attract new customers.
50% of our new enquiries come from marketing activity whilst the other 50% come from recommendations from existing clients.
But do Wealth Management Advisers always take on board new clients when they enquire? The answer according to a recent article by Amanda Newman Smith in Money Marketing magazine (4/10/23) is no.
Having spoken to a selection of advice firms across the country Smith found that there were lots of reasons that advisers declined to act for prospective new clients. Reasons included:
Advisers are increasingly unlikely to take on board clients who have a fixed view of what they want to invest in and just want the adviser to facilitate the transaction. This goes against the principal of holistic advice and the value of advice.
High Risk Investments. Advisers are unlikely to want clients who are looking for high risk investment strategies to be part of their portfolio, particularly crypto "investments" which are not regulated.
Value of Advice. Advisers are also unlikely to want clients who they don't think place enough value on the skills of the adviser in the overall investment process. In other words, "unqualified" people who think they know best.
Fair Value. Since the advent of Consumer Duty more advisors have had to take a hard look at the value of their services. This has led in some cases to advice firms now setting minimum portfolio values in order to keep within fair value limits.
Specialist requirements. Many advisers said that they would be reluctant to take on board new clients with complex tax or legal requirements if these didn't sit within their areas of expertise.
Holistic Advice. More advisers are taking the view that holistic advice is the best approach. That means always advising both partners in a relationship. Where a partner doesn't want to disclose their financial circumstances, many advisers will now walk away. We've always taken this view.
Personal connection. This is still a factor for most advisers. If it's difficult to make a personal connection, advisors will often decide not to proceed because they know that long term relationships are key to successful outcomes.
This is despite the fact that demand to see a financial adviser has never been higher.
According to research over 70% of people who didn't have an adviser said that they would consider having one. Of these 50% said that were considering seeing an adviser in the next three years. They should definitely consider the points raised if they want to access an adviser.
Of those who had a financial adviser, many reported:
Peace of Mind
Financial confidence
A better understanding of their finances
Improvements in their wealth
General improvements in their mental health
All great reasons to get in touch with your local Wealth Management Advisers.