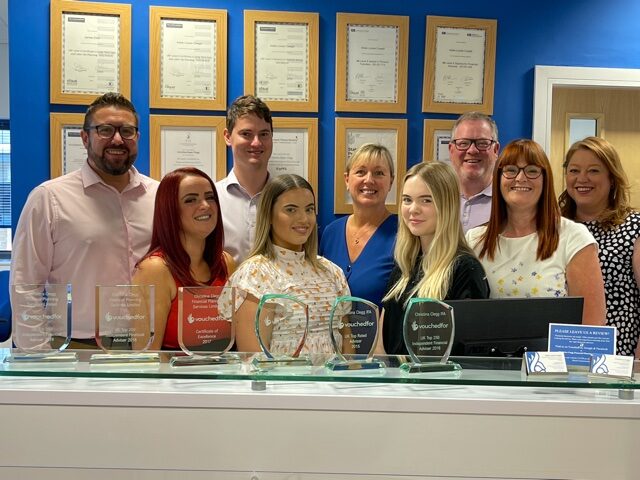 Good news for consumers, the governments new rules for pension trustees come into force on 30th November. Under the new rules trustees will be able to block pension transfers if they believe that the transfer may be part of a scam.
A number of so called "flags" have been established to set out operating guidelines. The red and amber flags as identified by the FT Adviser (9/11/21) are as follows:
'red flags'
There are a number of scenarios where a red flag should be raised, including where:
financial advice has been provided by firms or individuals without the appropriate regulatory permissions, or such firms or individuals have been involved in recommending that the member make the transfer.
the member has been contacted unsolicited in person, by telephone, text, letter or email, or via social media.
the member was offered incentives to transfer, including free pension reviews, early access to some or all of their pension savings before normal pension age, a savings advance or cashback from their pension savings; and/or
the member was pressured to complete the transfer quickly, within a short or time limited period.
'amber flags'
Scenarios where an amber flag will be present include where:
there are high risk or unregulated investments included in the scheme the person is transferring to.
the fees being charged by the receiving scheme are unclear or high.
the proposed investment structures are complicated or unorthodox.
the receiving scheme includes overseas investments; and/or
there has been a high volume of transfers to a single receiving scheme or involving a single adviser or firm.
On the face of it these control measures seem very sensible and are being welcomed across the industry. It may cause some initial delays however as pension providers get used to making pre-transfer checks. The idea is that every transfer will need to be checked, but this should be routine in over 95% of cases. Certainly, as far as we are concerned, we don't see any reason or delay. But if you do need any Pension Help just let us know.
This is a real step along the road to protecting consumers from pension scams, which in many ways are the worst of the worst by targeting people's hard earned retirement savings.
There are concerns from MP's however that the Money and Pension Service and Money Helper service may not be prepared for the potential increase in queries from customers whose pension transfers have been delayed. Questions have been raised and so far the answer is that there will be a review in 18 months. That doesn't instil a lot of confidence for those whose transfers might be held up now.
Equally though, everyone should remain vigilant. Only this week (21/11/21) HMRC has issued a warning for people to watch out for scam e mails and texts in relation to self-assessment tax returns as the January deadline looms.
Last year HMRC said it received 800,000 notifications of scams and 360,000 tax rebate scam reports. That's over 1 million in total, so it's a big problem.
In the next few weeks HMRC will send out over 4 million emails, so please be on your guard.