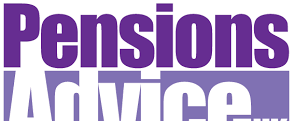 A pension timebomb warning from your local pension adviser at CCFPS.
Following hot on the heels of the latest Pension Policy Institute report into the state of UK pensions, the government has released more stark warnings. Pension Minister Guy Opperman announced that their figures showed that 12 million people weren't' saving enough into their pensions. That's nearly 40% of the current workforce.
The government is looking at ways to expand the auto enrolment system to improve the situation. Recommendations to reduce the contribution age from 22 down to 18 are likely to be in place by 2025. Or using more local pension adviser to offer advice.
However, it seems that HMRC's systems are not set up to be able to collect pension contributions. A number of bodies had suggested that HMRC could capture those paying Class 4 National Insurance contributions i.e., the self-employed, and then collect pension contributions automatically. This doesn't seem to be in favour with the government. As it doesn't sit within their low tax strategy.
The Association of Consulting Actuaries (ACA) have made suggestions to the treasury that might help with the current predicament. They suggest that more flexible early access to pension savings might encourage ore people to save. In Australia and New Zealand for example, pension savers can access their funds before they are 55 to make withdrawals for emergency expenditure. As long as they speak to a local pension adviser.
The ACA believe that this would encourage 75% of people to save more into their pensions, according to their own research.
The government is also being encouraged to look at pension taxation. Since the freeze on the increase in tax allowance thresholds back in 2019, the number of pensioners paying tax has increased from 6.5 million to over 7.7 million. That is 1.2 million people being brought into the tax system, which is counter to the strategy to encourage more pension savers.
However, there was some better news.
The gender pensions gap seems to have fallen. In 2018 almost 40% of women didn't have a workplace pension. That has now fallen to 25%. A significant improvement. The value of pensions has also improved.  It is now £22,900 for men and £17,100 for women.
(Sadly, the pensions minister Guy Opperman was sacked as pensions minister 20/9/22 after five years in the role. This is a shame because he had brought experience and stability to the very important role in government. The new minister is Alex Burghart who was previously in the education department)