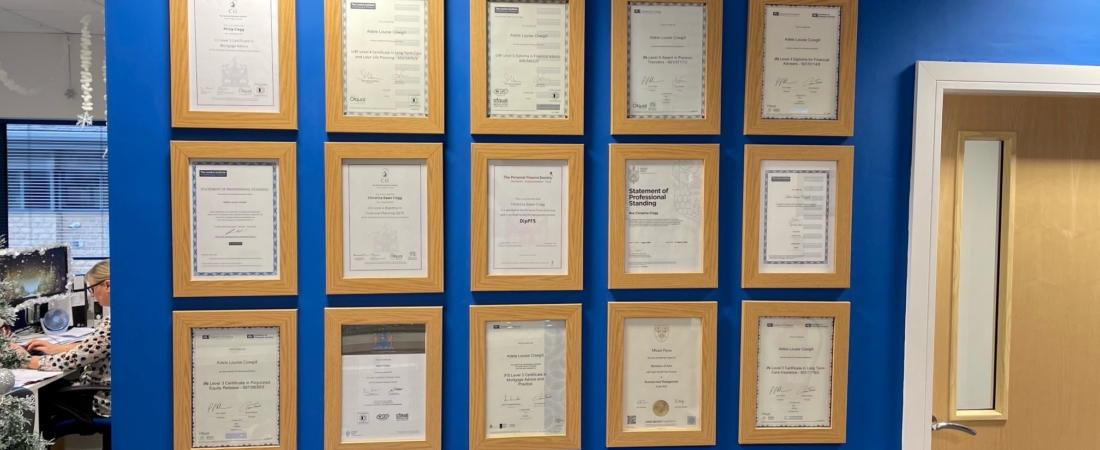 Here's Some of the latest news stories from around the financial services market, from your friendly Pension Advisers at CCFPS:
In a survey of financial advisors by Quliter (November 21), two thirds said that the fear of further Covid-19 variants, like the latest Omicron variant, was the most important factor for financial markets into 2022. These fears aren't unfounded with the FTSE dropping by 3% after the announcement of Omicron and the French and German markets by even more. After Covid-19 concerns the biggest issues were expected to be rising inflation and lower than forecast growth rates.
The costs of the pandemic are starting to come to light. Latest figures show that government borrowing reached £323.1bn last year– the highest annual figure since records began in 1947.
The pandemic has also had an effect on how people accessed their pensions according to the FCA. The total number of new pension funds accessed in 20/21 was down by 12%. Sales of annuities fell by 13% and the numbers transferring their final salary pensions fell by almost half.
That's not been our experience – with numbers up over 30%.
The number of people accessing financial advice in general is also said to have fallen by 3%.
You might be interested in an article in Money Marketing which looks at the value of marriage from a financial perspective. There is a very good example in here about the value of making a Will especially if you are about to re-marry. (hopefully, you can access the link)
Quite unrelated. In a mind-boggling series of events the Nat West Bank was fined £265 million for breaching anti money laundering regulations. It seems the Bank opened an account for a jewellers in Bradford who subsequently deposited over £360 million into their account of which £265 million was in cash. Can you imagine that. Perhaps they were bringing it into the branch in wheelbarrows! It beggars' belief.
Hot on the heels of the Nat West, HSBC has also been fined by the FCA for breaching anti money laundering rules. This time the fine is £64 million. The FCA found that HSBC had been using an internal computer programme to process the checks from 2010 to 2018 which was found to have serious defects meaning that the bank may have failed to detect some money laundering activity. The fined was discounted by 30% because HSBC did not dispute the findings.
In other banking news, it has been revealed that Santander are refusing to speak to financial advisers about their clients' products. Instead, they are requiring advisers to put their questions to them in writing. It's important to consider levels of customer service before choosing a provider. It's no good investing with a provider who will subsequently not answer any queries you may raise. Frustratingly a number of providers are providing what can only be described as non-existent levels of customer service.