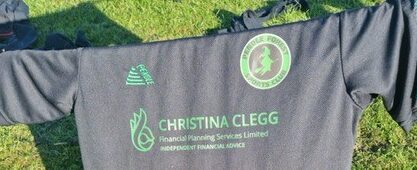 Your Local Pension Advisers at CCFPS are always on the look out for the latest market insights.
In the latest annual survey by Interactive Investors (The Great British Retirement Survey 2022), responses showed that people continue to overestimate their pensions. The survey showed that despite the average income of over 65's being just over £16,000, most people thought that their pensions would be worth over £21,000. A 30% overestimate.
The survey also revealed that:
60% have no idea what their pension income will be and only 10% actually know the true value.
25% said they knew "nothing" about how pensions worked! Obviously an opportunity for their local pension advisors.
50% of women are entirely dependent on the state pension for their income, compared to 30% of men.
The average target age for retirement is now 62 years old.
60% said the rising cost of living was their biggest concern.
Over 20% said they had given a gift to their family members to help them get onto the property ladder. Mainly for mortgage deposits.
Over 20% of people have cut their working hours because of ill health.
Almost 15% cut their hours because they were caring for family members.
The Pensions and Lifetime Savings Association (PLSA) have long recognised these failings and have recently made a number of proposals to improvement pension incomes, including:
Reforming the state pension to ensure that everyone achieves the minimum retirement living standard.
Reforming the auto enrolment rules to start contributions from the first £1 of earnings and increase contributions to at least 12%.
To set a requirement for the government to review the performance of pension reforms against defined objectives. Including ensuring everyone meets the minimum retirement living standard.
New initiatives to target the under pensioned groups in society including women, using local pension advisors.
Whilst these objectives are worthy, there seems to be lack of detail as to how they will and could be achieved. Until this happens outcomes are unlikely to change.