Despite my best efforts, the keep Christmas in December campaign couldn't quite last the course.
So, Monday 30th November saw the Office Christmas decorations go up. This year the girls decided to have a bit of a "friendly" competition to see who could have the most "Christmassy" desk.
You can see the results below.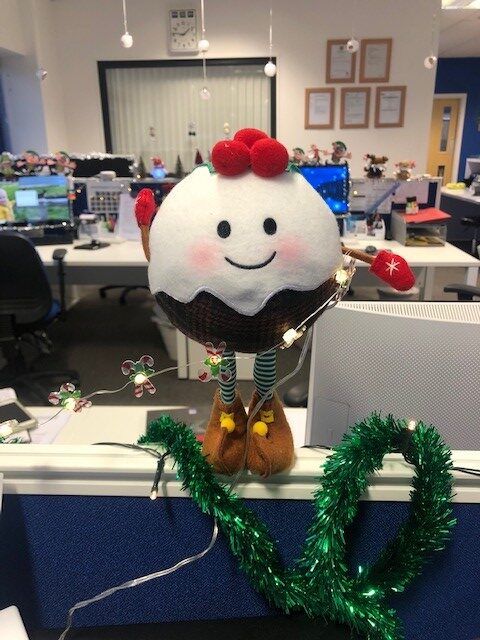 It was too difficult to decide, so it was put to the public vote on Facebook. After some dubious voting involving family members and multi voting, eventually the winners were declared as……
Sue and Leah.
Well done you two, can we do some work now!
The radio is tuned to non-stop Christmas hits, so if you call you'll find us well and truly in the Christmas spirit.