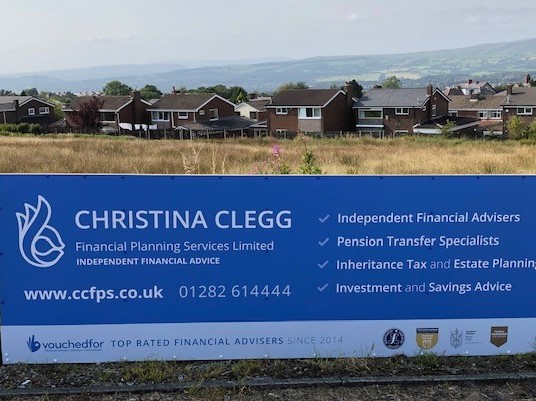 Our new promotional banner has now been installed at Burnley Golf Club, taking pride of place on the fence across from the Pro Shop and first tee. The Golf Club recently made these fence signs available to sponsors as part of their drive to increase commercial revenue and having been joint Club Captains in 2019 we were happy to oblige.
Alongside the sponsors sign, our services are advertised on the display screens in the Clubhouse and we receive a number of fourball tee times to use through the year. So, if any of clients fancy a game at Glen View just give us a call and we'll see what we can do. We're also thinking of hosting a CCFPS Golf Day at the Club next year, so watch this space.
Anyone can take advantage of the sponsorship package which represents great value for money. If you're interested contact the Secretary at Burnley Golf Club by e mail secretary@burnleygolfclub.com or call on 01282 455266.