We've had workmen in the office over the last two weeks re-modelling the meeting rooms. Previously we had one large meeting room, but we've now split that into two separate office/meeting rooms by taking down two of the walls and extending the space by about 5 square metres. We've had to move some of the lighting around and the air conditioning units, but we now have two new spacious meeting rooms.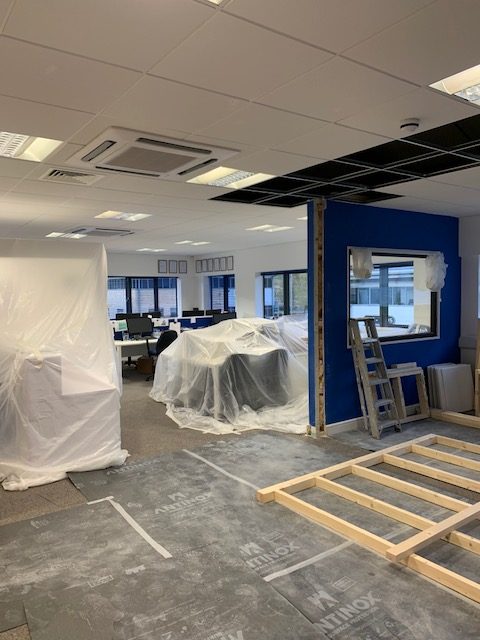 The need to increase our meeting room space started to become obvious once the first lockdown ended in June. During lockdown we had moved our services online and were advising clients via Zoom, but once the restrictions lifted it became apparent that our clients really wanted to continue with face to face advice. It didn't seem prudent to start home visits again, but the office provided a Covid safe environment given our ability to socially distance and so clients started to come back for face to face meetings. At the same time the number of new enquiries increased significantly after lockdown as people increasingly started to think about their long-term financial circumstances. One meeting room just wasn't enough for both Christina and Adele to be able to schedule convenient client meetings and so we decided to do something about it.
Once the workmen finished the girls in the office sprang into action armed with paint brushes and rollers and last weekend both rooms were painted, the new office furniture moved in and both rooms were ready to go from Monday.