Once again Christina Clegg Financial Planning Services were invited to attend the latest Nelson & Colne College Careers and Apprenticeship Expo event which took place on Wednesday 5th February. These events allow local firms to showcase their companies to potential new apprentices, but also allow prospective apprentices to come and speak to a wide range of potential employers to see if there is anything which creates their interest.
Whilst financial services can appear to be an "uninteresting" career choice, the opportunities are limitless and there is a chronic shortage of financial advisors.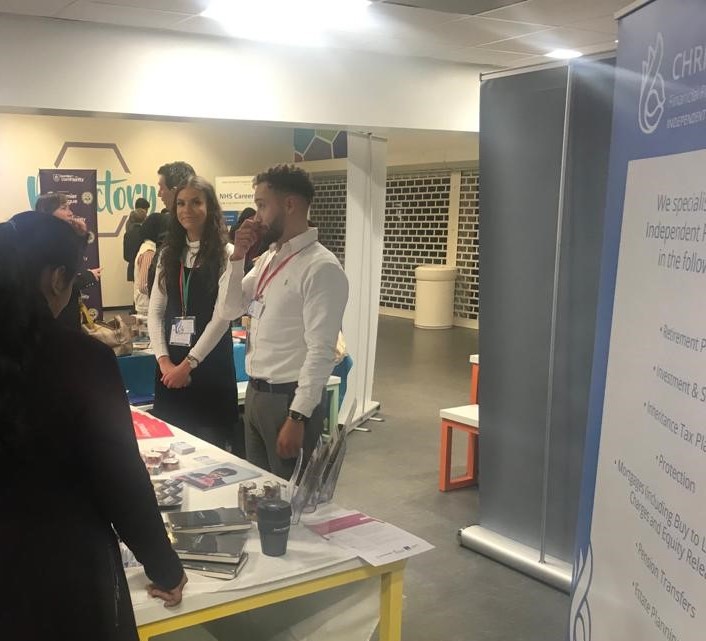 This time we sent Josh, Sophie and Leah to the event, all of whom have been on apprenticeship programmes and in the case of Leah, still are. This provided potential recruits to discuss the advantages and potential disadvantages of a financial service apprenticeship, face to face with people who have been through them. Hopefully everyone found the event useful.
Given the low numbers of advisors in the market, we have taken the decision to spend time on recruitment and training from the ground level up. It takes time but ultimately, we believe that we get the rewards when we have fully qualified advisers who we've trained ourselves.