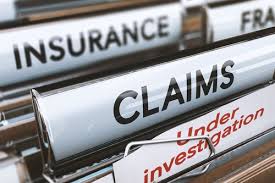 Not before time you might say.
The Financial Conduct Authority (FCA) has just announced that it intends to introduce fee caps into the Claims Management Company (CMC) market in order to protect consumers.
We have been concerned about conduct in the CMC market for some time now, not just in terms of the charges, but also the way CMC's conduct themselves. The FCA quoted an example of a £50,000 redress award for mis selling costing a consumer £24,000 in fees where the charge was 48% including VAT! Under the new rules that fee would be £10,000.
The new fees caps are as follows:
Band
Consumer redress obtained
Max % rate of charge
Max total fee (£)
Lower (£)
Upper (£)
1
£1
£1,499
30%
£420
2
£1,500
£9,999
28%
£2,500
3
£10,000
£24,999
25%
£5,000
4
£25,000
£49,999
20%
£7,500
5
£50,000
NA
15%
£10,000
Capping fees will certainly protect consumers from over charging, which is undoubtedly a good thing and will have been the FCA's primary motivation. However, it is the potential knock-on effect of this into the Certified Financial Planner market which could be beneficial. If the new capped fees mean that CMC's must evaluate the cost effectiveness of their business models that would be a good thing, especially if that means they withdraw from marketing for financial claims.
We are not against CMC's per se. If someone has received bad advice they deserve to be compensated and CMC's can provide a valuable service in helping people to achieve this. The issue we have is that the market has been too lucrative in terms of fees available to CMC's which has encouraged them to embark on "fishing" expeditions with advice firms. That's where they blanket market for claims and then do very little, if any, investigation themselves, but just make a complaint straight to an advice firm, hoping that they might find some evidence of malpractice in the response.
The problem with this is twofold. First it creates a lot of unnecessary work for Certified Financial Planners, but second and more importantly it means that advice firms have to report the claims to both the FCA and their Professional Indemnity Insurers (PII).
This is where the harm is done, because PII Insurers view claims poorly and this almost always leads to increases in premiums to advisers. The direct effect of this is that advisers have to put prices up and pass these costs on to customers.
It's a vicious cycle that's been going on for years. Hopefully, this new fee cap will help to put an end to it. Who knows PII premiums might come down and in turn adviser fees?
Duck to avoid the flying pigs!