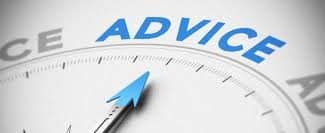 The 31st of December 2022 marked the 10 the anniversary since the introduction of the Retail Distribution Review (RDR) changes in the Independent Financial Advice market. This was a milestone event for financial adviser which brought in significant changes to the way in which financial advice was delivered.
So, what changed as a result of RDR?
One of the biggest changes was the effective banning of commission being paid to financial advisers. Prior to 1st January 2012, advisers would provide advice for "free", but receive commission from product providers for placing the subsequent investment business. RDR banned commission because the FCA felt that it was leading to poor outcomes for customers. It was seen to be too tempting to allow advisers to place investments with the company paying the highest commission, rather than the company that was perhaps best for the customer's needs. Instead of being paid commission, adviser had to start charging customers fees for providing their Independent Financial Advice services.
The second major change was the requirement for advisers to disclose to customers whether they provided Independent Financial Advice or Restricted advice. This was an important step in improving transparency. Previously it was unclear whether advisers worked for product providers only. Post RDR this had to be disclosed. The majority of advice firms were independent financial advisers. However, a small number, including the market leader St James Place remained restricted. Only providing advice on their own investment funds and products.
The final change was the requirement for all financial advisers to achieve a minimum level of professional qualification. This meant that all advisers effectively had to re-qualify. Subsequently advisers had to complete an annual statement of ongoing competency. This change was designed to increase standard across the whole financial services industry.
So, how have things turned out?
It depends on who you speak to. The FCA conducted a review of the market in 2020 to identify the impact of the changes. That found, amongst other things, that:
Customer satisfaction and trust in financial advisers had increased.
The number of complaints about mis-selling in the financial adviser market had fallen significantly.
85% of advice was Independent Financial Advice, which had increased transparency.
But:
The costs of regulation have been significant, and this has significantly increased the costs of advice. This in turn had created an "advice gap" with large numbers of people unable to afford adviser charges.
The number of advisers fell significantly after RDR, adding to the costs of advice and the "advice gap".
Whilst restricted advice only represents 15% of the advice market, it accounts for 40% of the overall adviser charges meaning that some customers continue to pay much higher-than-average advice fees.