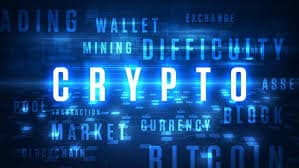 The FCA has reported that the number of potential cryptocurrency scams reported through its Scam Smart website increased by 50% in the 6 months between April and September last year. The total number of scams reported was up by a third to 16,400. Crypto concerns were three times more common than any other form of scam alert.
Unfortunately the FCA currently has very little scope to act on cryptocurrency scams because the market remains unregulated, although as we've reported changes to the marketing of cryptocurrencies are proposed.
Law firm Pinsent Mason has reported that crypto investment scams have increased by 64% since last year and that globally the value of crypto fraud had increased to £7.7 billion – wow!
In the UK they report seeing a number of familiar themes. The first is online scam posts on social media platforms attracting investments. The second is advertising for new types of crypto tokens, luring in new investors before disappearing with the funds and third, romance related investment scams!
In the same release the FCA reported that it had prevented nine firms from "phoenixing" in 2021. "Phoenixing" is where a firm (or its directors) put a firm into administration and then form another regulated firm in order to leave their liabilities for past advice behind with the old company. Sometimes the practice involves acting as a Claims Management Company to bring claims against the old company. The FCA have been promising to crack down on this practice for some time.
The nine firms or applicants were not actually refused authorisation, but rather they withdrew their applications after further questioning by the FCA. In total 32 applications were withdrawn after submission for various reasons, this is out of a total of 135 applications in 2021, so almost a quarter of applications didn't proceed. That leaves only 103 applications for authorisation being made in 2021. That doesn't seem like many to us, given the size of the advice market.
Of course, there were issues with the pandemic, but it makes you wonder if the sheer weight of regulation in the market is taking its toll on the number of new firms wanting to enter the market?
The FCA has also reported that it receives up to four times more complaints from advice firms which are part of networks, as opposed to directly authorised firms. A network is an umbrella company which provides support to smaller advice firms usually self-employed advisers. On this basis the FCA is looking to tighten the controls that networks need to place on these smaller firms