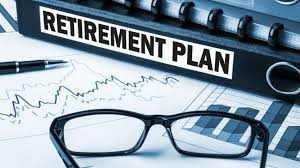 The FCA has finally announced that the long-anticipated ban on contingent charging by advisers will come into force on 1st October. Contingent charging is the process where advisers only charge for their services if they recommend that their client proceeds with their advice – for example to transfer their pension. (this is the area of advice the FCA has been most concerned about). The concern about contingent charging is that it creates an incentive for an adviser to recommend a transfer because otherwise they don't get paid. We understand the argument although our position is that a professional financial adviser should never succumb to tailoring advice to suit their own financial gain – that's plain wrong. Nevertheless, it seems that there is evidence that this has been happening.
We moved away from contingent charging a whole ago now so we will not be affected by the new rules in any event.
This is a further step in the FCA's drive to introduce more protection for consumers – which is a good thing. However, one area we think that the FCA should look at is the involvement of unregulated introducers in the financial services market. These people and companies are not advisers, they are not qualified to provide advice and yet they are engaging with prospective clients and then "introducing" them to advisers in return for a fee for themselves. We can't see how this can possibly be of benefit to a client as they are not receiving any advice service whatsoever from the unregulated introducer.
Not all introducers are unregulated of course. Solicitors and accountants for example are regulated and often introduce clients to firms of financial advisers. If they recieve any kind of financial reward from the introduction they have to declare it.
We have never used an introducer.
All our clients come to us from straight forward advertising and the majority from referrals by our existing clients – which is the old way, but the best way!