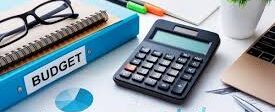 That was the question posed by Martin Vander Weyer recently in The Spectator (11/6/2022).
Why did he suggest that ESG investment advice might already be over? It was based on an original article by Gillian Tett in FT Money who wondered whether "real" world issues had come back to the forefront of thinking and were pushing "fashionable" thinking into the background.
For example, with a war raging in Ukraine, is it really the time to be disinvesting in arms manufacturers just because they don't fit the ESG investment advice agenda. They are vital for the peace of the world. Similarly with the knock-on effects of the war on food distribution and shortages, should we really be restricting investment funding into GM crops. Won't these be a lifeline which could save millions from starvation?
Then you look at energy production.
Yes, the war in Ukraine has had a dramatic impact on energy prices because of the Russian sanctions. But with immediate energy shortages to deal with isn't the solution to use alternative fossil fuel suppliers or even fracking. Technologies that currently exist and which could alleviate the immediate issues. Rather than green energy technologies which aren't capable of meeting today's demand. Millions of people around the world are feeling the direct effects of the war right now and millions more will feel the effects soon. Should everyone suffer because of a desire to only sustain ESG based production. Or are people's needs more important?
Certainly, something to think about when considering the impact of ESG investment advice.
On the other hand as we know almost 340 billion was invested into ESG funds last year by UK investors. So it remains a huge market and the fastest growing.