It's that time of year again when client ratings website Vouched For announce their list of the top-rated advisers in the UK.
We are delighted to say that for the ninth consecutive year we feature as top rated Independent Financial Adviser on Vouched For. This year we have been rated as ##11 out of 1.824 advisers with our 252 client reviews by the end of April 2022.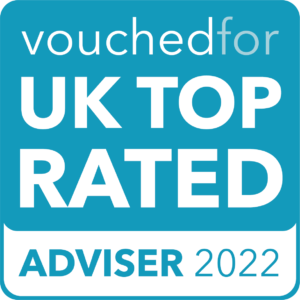 Each client review is verified by Vouched For to ensure that the adviser ratings are genuine. Clients can give more than one review but only after at least six months. Some of our clients are happy to give us a rating after each review that we do for them. Which is very rewarding.
Lots more advisers have switched to the Vouched For system over recent years which is now recognised as the #1 in the financial adviser marketplace. When the Top-Rated designation started back in 2012, it was from the Top100 Advisers. Now there are over 1,800 Independent Financial Adviser on Vouched For.
To celebrate our success, we've got another glass engraving to sit proudly on the front desk. These stretch all the way back to 2014 and we hope they demonstrate our long-term commitment to the highest levels of customer satisfaction.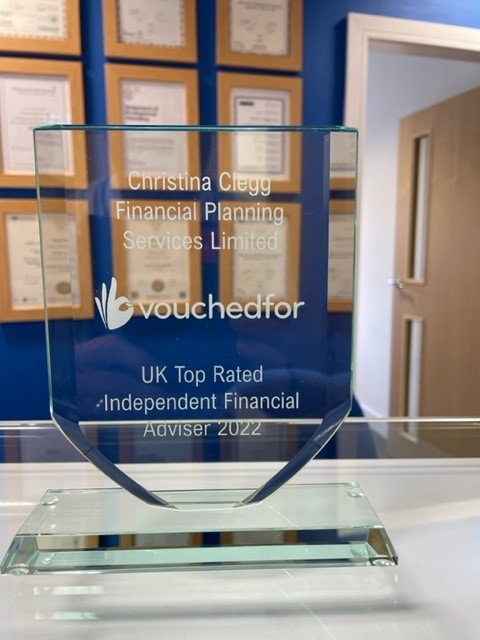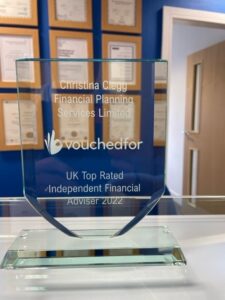 We certainly think so.