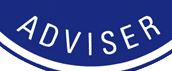 Your local Independent Financial Adviser at Christina Clegg bring you a roundup of the financial news from April 2023:
The Financial Ombudsman Service compensation limit, increased from £375,000 to £415,000 on the 1st of
The Government may not announce an increase in the State Pension Age as expected. The age was due to increase from 67 to 68 by 2037, but this may be delayed because of falling UK life expectancy rates. The IFA calculates that a delayed increase of 7 years would cost £60 billion.
Yodelar has released a critical report about SJP's funds. It claims that 80% of their funds are rated as poor. Meaning that they have underperformed the market over the last 5 years. 15% of the funds have returned losses over the last 10 years. The report says that SJP's charges are high, and it receives more complaints about them than any other investment fund. Not surprising perhaps given that they manage 10% of the UK's £1.4 trillion in investments. Why not give your local Independent Financial Adviser a try?
BBC sports presenter Gary Lineker won his case against HMRC who had accused him over underpaying almost £5 million in tax and national insurance.
Latest figures from the ONS show that the UK economy grew by 0.1% in the last quarter of 2022, meaning that the predicted recession had been avoided.
Things are returning to normal as only 6% of the workforce are now working from home, although 10% have hybrid arrangements in place.
Inflation was 10.1% in March. Higher than some expected.
Private rents increased in England by 4.6% in the year to the end of March and hose process rose by 5.5% in the year to the end of February.
AJ Bell estimates that an extra 1.8 million people will need to speak to their local Independent financial Adviser because they will end up paying more tax when the dividend tax rates are reduced to £500 by 2024.
Over 50,000 people have reportedly left the NHS pension scheme this year in order to save money.
As predicted by many, Inheritance Tax receipts for the tax year ended in April 2023 topped £7.1 billion. An increase of £1 billion over the year before. Please don't be one of those caught in the Inheritance Tax trap.
One in ten over 60's are delaying their retirement because of the cost of lockdown crisis according to research by Handelsbanken.