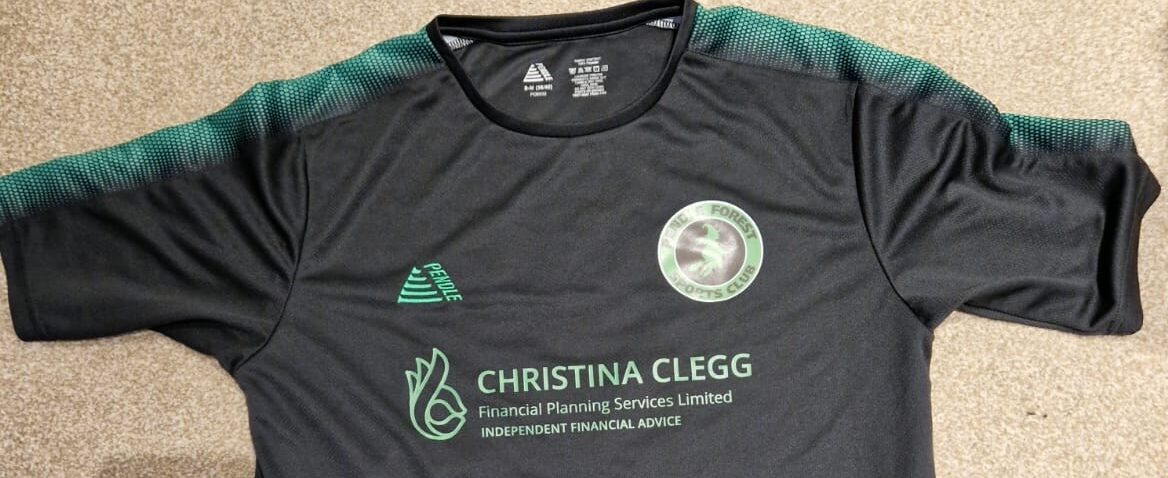 Here at Christina Clegg Financial Planning Services, we're delighted to announce our CCFPS sponsorship of the Pendle Forrest Hawks under 13's football team. The two year arrangement involves us providing the team with their green home kit and their black away kit.
The team is based at the Pendle Forrest Sports Club in Fence very close to our offices Barrowford. The boys play in the competitive Accrington and District Junior Football League, where they finished a creditable 3rd last season.
Our trainee Financial Advisor Mark Phillips helps with the organisation and his son James (picured below) plays for the team.
We are delighted to be able to make a small CCFPS sponsorship contribution to helping this well established and popular local sports club and wish them all the best for the new season. The boys have allowed us to take a few photographs of their kit, with the kind permission of their parents. So thank you for that, the kits look great!
This is our second local CCFPS sponsorship initiative.
We have also just renewed our annual sponsorship at Burnley Golf Club. Part of that involves a donation to club funds to help with a wide range of projects.
If you have any requirements for sponsorship at a local level (Burnley and Pendle), get in touch and we may be able to help.