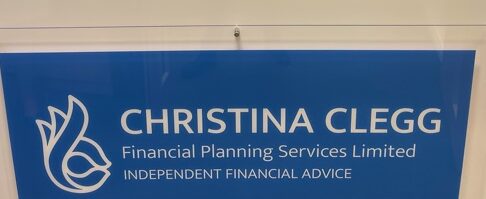 October 23 news from your local Financial Advisors at CCFPS
MP John Redwood has accused the Bank of England of costing the UK taxpayer £100 billion through their mismanagement of the economy post Covid. Much of it through quantitative easing creating high inflation. Many commentators think that he has a point. Redwood wants to tie executives' pay to their performance against forecasts. That would make for some very poorly paid bankers!
Skipton Building Society have published figures which estimate that over 400,000 first time buyers will not be able to get onto the housing market in the next three years. This is due to a combination of deposit requirements; house price increases and interest rate rises.
The number of people who paid extra tax above the £1.07 million pension Lifetime Allowance limit increased by over 10,000 last year to more than 50,000.
UK house prices fell by 4.6% in the 12 months to August. The biggest annual fall since 2009.
The Halifax estimates that the number of first-time buyers will be 20% lower this year.
UK GDP grew by 0.2% in the second quarter of the year.
The government announced that the National Living Wage will increase from £10.42 an hour to £11.00 an hour from April next year. That will add £1000 to someone's annual wage.
The latest figures from the Investment Association showed a record £500 million in withdrawals from ESG funds. However, the over value of UK ESG investments is still a massive £95 billion which is a 7% of overall investment funds.
Professional Indemnity Insurance provider BareRock has predicted that Equity Release will be the next target market for Claims Management Companies (CMC's) because of its fairly easy to understand structure. Local financial advisors offering Defined benefit pension transfer advice on the other hand have not been targeted by CMCs because of their technical complexity.
New rules for promoting crypto sales came into force on the 8th of In the first week the FCA has issued over 150 warning notices to firms about their compliance with the new rules. Expect more to follow. But will this clean up the advertising of crypto online?
29% of investors in the UK now hold crypto investments. 77% use a crypto exchange to buy and sell but over 30% use advisors. Exactly which advisers are helping clients to buy crypto is unclear since the product is unregulated.
Compare the Market website has been in trouble for publishing inaccurate and misleading information about mortgages on its website. The search platform said that over payments on interest only mortgages wouldn't reduce the mortgage balance when in fact they would. Many have cited this as further evidence of the gap between professional advice offered by local financial advisors and unregulated guidance. It seems a simple error to have made.
The FCA has fined credit reference agency Equifax £11 million for a customer data breach exposes the personal details of over 13 million customers back in 2017.
The number of companies going into insolvency increased by 17% this year on last year. A worrying trend.
St James Place share price fell by 20% at one point this month and is down by 40% this year. The fall is due to reports that they are reviewing their client fees and charges in the light of pressure from the FCA. This comes hot on the heels of the latest report into the performance or otherwise of their investment funds.
Three quarters of people now say that they have been targeted at some point by an online scam.
It's estimated that there is over £26 billion in unclaimed pensions in the UK and the 29th of October is National Pension Tracing Day.
£580 million was lost to fraud in the first six months of the year. The biggest growth was in the form of authorised push payment fraud. That's where people are tricked into transferring money. Please be careful when making any kind of transfer.