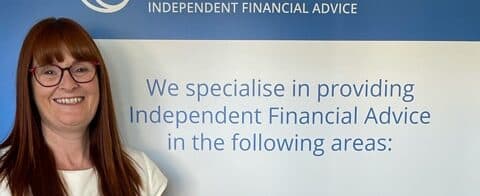 Your Financial Adviser near Burnley brings you a roundup of the financial news from May 2023:
A new educational pension channel launched. Aegon have launched Pension Geeks TV as part of their online platform. The "show" looks at frequently asked pension questions to try to improve understanding. Initially the content is being targeted at Aegon's existing employee pension scheme members. But may be become more accessible in time.
Average house prices in the UK rose by 0.5% in April. But this comes after seven months of falls. Prices are still 4% below their peak back in August last year.
Key Later Life Finance and Age partnership, both equity release firms, have made over 10% of their workforce redundant, blaming higher interest rates for the problems.
Inflation fell to 10.1% in March, but food prices reportedly increased by 17.5%.
Research found that one third of self-investors check on their investments everyday (via their Apps) and 10% check multiple times a day. By contrast individuals with a Financial Adviser near Burnley are usually recommended to check twice a year as part of a long-term investment strategy.
Some Coronation comparisons from your Financial Adviser near Burnley:
The average house price in 1953 was just under £1,900. Now its £220,000. Over 500% higher. Despite the fact that today's mortgage rate is 4% compared with 9% back then.
The average annual salary was £374. If you take that figure an adjust it for inflation over the last 70 years, the equivalent salary would be just under £9,000. The average wage is currently £33,000.
Skipton Building Society have introduced a new no deposit mortgage offer. The aim is to help renters to get onto the property ladder. More details here.
It currently takes an average of 133 days for a house purchase transaction to go through. This is 80% slower than it was back in 2008. Progress!
The Bank of England raised the base rate to 4.5%. The highest level since 2008.
The UK economy grew by 0.1% in the first quarter of 2023, once more scotching rumours of a recession once again.
Cross party MP's have recommended that government considers regulation crypto trading in the same way as it does the gambling industry.
Homeowners coming out of fixed term mortgage deals in April found their new payments had increased by £300 on average.
Inflation fell to 8.7% in April, down from 10.1% in March.
House prices increased by 4.1% in the previous year to March.