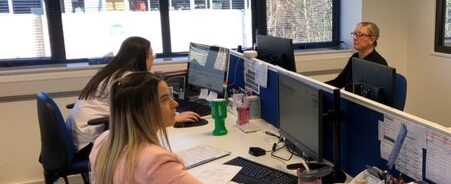 The Financial Ombudsman Scheme (FoS) has released the latest figures about the number of complaints it received in the last three months of 2022 from October to December including Financial Adviser near me complaints.
The number was just over 41,000 up from 35,000 in the corresponding figure the year before. An increase of 17%. So, what were the most complained about services?
Bank current accounts with over 6,000 complaints
Credit cards with over 3,000 complaints
Car finance agreements with just under 3,000 complaints.
Car and motorbike cover, 2,700.
Running account credit arrangements, 2,600. (For example, store cards and bank overdrafts)
In terms of advice related complaints, there were almost 1,500 complaints about mortgages. But the number of complaints about investments (SIPPs in particular) including those about Financial Adviser near me complaints was down to less than 500.
It seems that financial adviser firms don't really figure much on the FoS radar, certainly not by the number of complaints made.
Overall FoS upheld 35% of the complaints made. That means that they rejected two thirds of all complaints.
Although not covered by FoS, there are an increasing number of complaints about online marketing tactics.
The latest one to annoy customers is what's called "sludge design marketing". This is where a company appears to offer a helpful free service, like a mortgage rate review or a tax calculation or help to Find a Financial Adviser near me. But instead takes you to a data capture page asking for your details before offering you the so called help. Your data is then captured and of course sold off to the highest bidder. This type of marketing infuriates me. I never complete the online forms.
Over 30% of those questioned said they wouldn't complete online data forms. Or said that they would input incorrect details in order to protect their personal data. It's estimated that incorrect details now account for almost 10% of all response online, according to online agency Contact State.
In the financial adviser market this type of marketing is contrary to the FCA's financial promotions guidelines which require advertising not to be misleading. It probably also runs contrary to the upcoming Consumer Duty legislation.
The FCA has just reported that over £2 million worth of scams were reported to it by the public last year. Over the last five years the number of scam reports have doubled. This comes on the back of the FCA relaunching its Scamsmart website. This is where you can check if you are being targeted. So far there seems to have been some success with the campaign. In the latest survey 40% of people looking for a Financial Adviser near me said they had been able to spot a scam. Being contacted out of the blue and having a time sensitive deadline were both quoted as tell-tale signs.
Please stay safe online.