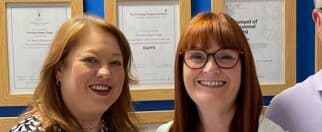 Our Chartered Financial Planner, Adele Cowgill is often asked by clients to explain what's going on in the financial markets. So, here's here simple take on things as they stand.
2022 was a more turbulent year than anticipated with inflation, the Ukraine war and UK political issues converging throughout.
Inflation remains high although it seems to have peaked in a number of economies with the US rate falling in the last few months. Likely as a result of the rapid interest rate increases that the Federal Bank Reserve has initiated (the fastest increases than any other time in recent history).  Expectations are that interest rates are yet to peak but we are almost there. Any reduction will take time as central banks will not wish to run the risk of cutting too soon and having to live with inflation for the next 12 months is likely.
The shocking invasion of Ukraine by Russia was an example of geopolitical risk that can effect investments. It isn't possible to forecast 'what, where and when' these type of events may happen. Other as yet unknown threats could be on the horizon.
The stability of the energy supply has become less problematic in particular in Europe who were greatly reliant on the Russian supply. Europe has succeeded in sourcing alternative supplies and  have greatly reduced their usage.
Our Chartered Financial Planner noticed that energy, tobacco, aerospace and defence along with pharmaceuticals were the winners in 2022 within the equity markets. This had a pronounced effect on ethical investment markets which tend to steer clear of these asset classes. It is expected that these sectors may not fair as well in the coming 12 months.
China has now dropped its zero Covid policy and the re-opening should increase demand and economic activity within the emerging markets sector.
To conclude, the forecast for 2023 is uncertain however maintaining diversification continues to be the position for long-term investing success.
Adele Cowgill is a Chartered Financial Planner.